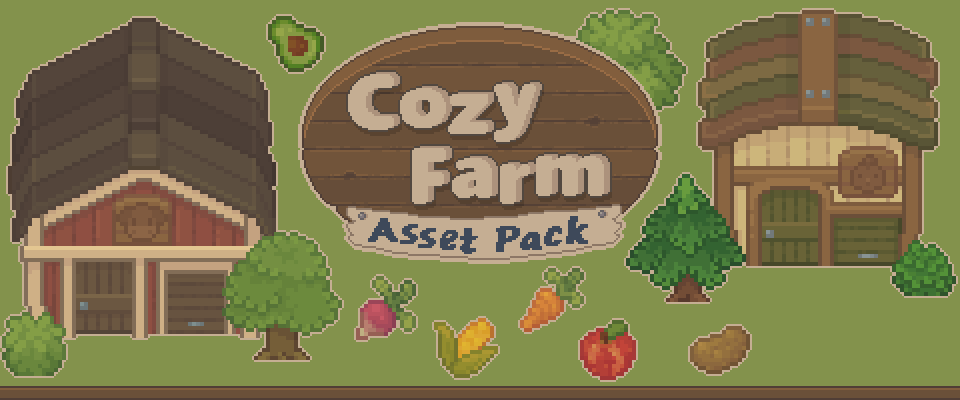 Cozy Farm Asset Pack
Some Fixes and an Announcement!
---
Howdy farmers!
Enemy fix
I noticed that I included the wrong slime and bat sprites. They are a bit too big to fit in and had a few mistakes when it comes to lighting.
The actual slimes now fit better into the environment and have idle and death animations in all directions instead of just one way! The bats now fit into 16x16. I also included information about frame rates.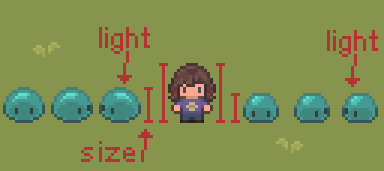 Global PNG
Here the chicken coop cut into the building above, which I fixed. I also sorted the sprites to fit into the 16x16 grid to make things easier for you.
I noticed these mistakes while working on the next pack. I usually take some sprites from the other packs to make sure that everything goes well together. And since people asked about upcoming packs, let me show you what the next one is all about: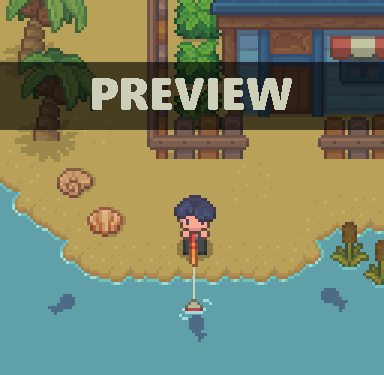 Yes that's right, it's Cozy Fishing! This pack will feature 100 aquatic animals for you to fish up, sand tiles, palm trees and beachy buildings. Can you guess some of the animals from this little sneak peek?

But you will have to be patient. While the new Cozy People animations are done, I still have to edit all the hair and clothing options to go with them! Once the Cozy People pack is updated, I will finish Cozy Fishing, which still needs quite some work!

Hope everyone has a great day!